Rentacaramerica, hassle-free car rental booking in the United States
Welcome to our premier car rental booking platform, specializing in comprehensive and user-friendly service for all your car rental needs in the United States.
Whether you're a business traveler in need of a comfortable sedan, a family planning a cross-country road trip, or a solo adventurer looking for an economy ride, we offer a diverse fleet of vehicles to suit every journey and budget.
By partnering with a broad network of top car rental companies, we provide you with an extensive selection of cars at competitive prices. Our intuitive booking system is designed to make your rental process seamless and efficient, allowing you to compare prices, vehicles, and services in just a few clicks.
Plus, with our transparent pricing, you won't have to worry about hidden fees.
Moreover, we offer flexible pickup and drop-off locations across the country, along with a variety of rental policies and insurance options to fit your travel plans.
Booking your ideal car has never been easier! Begin your journey with us and experience a car rental service that goes the extra mile to make your U.S. travels smooth and enjoyable.
Rentacaramerica, the best place to book your car rental in the United States
As your trusted intermediary in the car rental industry, we're committed to ensuring your journey is smooth, affordable, and tailor-made to your specific needs.
Our comprehensive network of suppliers comprises some of the most highly-regarded car rental companies in the United States.
Alamo, Avis, Budget, Dollar, Europcar, Enterprise, Hertz, National, Sixt, Thrifty - these premium partners, along with numerous local and cost-efficient companies, are the backbone of our robust offering.
With such a broad spectrum of partnerships, we're equipped to serve a wide range of needs, preferences, and budgets.
Our suppliers' commitment to quality, value, and customer satisfaction aligns with our ethos, making our collaboration a winning formula for offering superior car rental services.
These esteemed companies work closely with us, sharing our dedication to providing the best vehicles at the most competitive prices - all with no hidden fees.
What sets us apart is our vast range of vehicle offerings. With more than 50 vehicle models to choose from, you're sure to find the perfect travel companion.
We have curated a broad and diverse fleet, catering to all tastes and requirements. Whether you are budget-conscious, seeking luxury, or somewhere in between, we have a car just for you.
Our lineup ranges from economical and compact cars for the budget-savvy traveler, to sophisticated and premium models for those looking to travel in style. Searching for a family-friendly option?
Consider our roomy minivans or robust SUVs. Or, if you're in the mood for an adrenaline-pumping ride, why not reserve a muscle car like the iconic Mustang or Camaro?
As soon as you initiate a search on our platform, you'll realize the extent of our efforts to deliver value and satisfaction. Our intuitive and user-friendly search function, coupled with our expansive selection, ensures a seamless booking process.
With just a few clicks, you can compare prices, features, and models, then reserve your dream car.
We are here to redefine your car rental experience by making it more personalized, cost-effective, and stress-free. Explore the United States with a trusted companion from our extensive fleet. Start your journey with us and see how far we can take you.
Smart tips for a hassle-free US car rental experience
Navigating the car rental landscape in the United States can be daunting, especially with numerous companies, diverse vehicle options, and variable rental terms.
To make your experience smoother, we've curated a list of practical tips to guide you in your car rental journey.
Research and Compare: Don't settle for the first deal you stumble upon. The US car rental market is competitive, with numerous local and international companies vying for your business. Utilize rentacaramerica.com to compare prices, read customer reviews, and ensure you're getting the best value for your money.

Book in Advance: Just like airfare and hotel bookings, rental car prices can fluctuate based on supply and demand. Booking your vehicle well in advance can help you secure a better rate, especially during peak travel seasons.

Understand the Rental Agreement: Rental terms can vary significantly between different companies. It's crucial to read the fine print and understand your responsibilities, insurance coverage, mileage limits, and any potential additional charges.

Choose the Right Vehicle: Select a vehicle that suits your needs. If you're on a solo business trip, a compact car might suffice. For family vacations, consider larger models or SUVs. Also, remember that fuel efficiency can significantly impact your travel budget.

Inspect the Car: Before leaving the rental lot, thoroughly inspect the car for any existing damage and make sure it's documented in your rental agreement to avoid any discrepancies later.

Review Fuel Policy: Different companies have different fuel policies. Some may require you to return the car with a full tank, while others might charge a flat fee for fuel. Always choose the option that best suits your travel plans.

Avoid Hidden Fees: Additional drivers, GPS systems, car seats, or late return can incur extra charges. Be aware of these potential hidden fees and plan accordingly to avoid surprises at the end of your trip.
With these tips at your disposal, your US car rental experience should be less stressful and more enjoyable, leaving you free to focus on the road and the adventures ahead.
How to organize a road trip in the United States with Rentacaramerica
The United States of America is a well-known place for its Interstate Highway System. Picture yourself in any corner of this huge country, and we promise to get you there with one of our car rentals.
From Seattle, WA to Las Vegas, NV, with a final stop in New York City or even Miami, Florida, enjoy dreamed panoramic scenes while driving one of our cars.
Miles and Miles to be traveled by road, with the comfort of the best cars in the market, and the safety of who knows well what will suit you. Let us help you find the perfect car for your needs.
And if still you're feeling indecisive about this road trip proposal, please let us remind you about Route 66, the historical line in the United States, that connects Chicago to California. With its 2,451 miles get a glance or make a quick stop in places like St. Louis, Oklahoma, Amarillo, and the Grand Canyon.
Our fleet includes vehicles fit for families, small and large groups, couples and even solo travelers. Book with us now and thank us later!
United States Destinations
Frequently Asked Questions
What's the price of a car rental in the USA?
Right now the weekly average is US$129. This question is frequently asked by our clients, and although we can give a national average, the rates depend on several factors. For more information, please check below, contact us or check our search engine to see today's rates.
What are the factors that influence car rental prices in the United States?
The place, the rental dates and the type of vehicle you want to rent directly affect the cost of your reservation.
Is it better to book on rentacaramerica.com or directly upon arrival?
Booking in advance has numerous advantages. To get better rates book at least one month in advance.
Another advantage of early booking is being able to choose from more available models. Finally, traveling without a reservation will expose you to the risk of lack of availability, and you will have to accept the rate that you are given without being able to negotiate.
Can I pay for the reservation in advance?
Yes, our suppliers, like all car rental companies in the United States, require payment in advance of the reservation.
What is the penalty for canceling the car rental reservation?
Our cancellation policy is the most flexible on the market. It allows you to cancel the reservation free of charge up to 24 hours before the rental. Check the rental conditions and find out how easy it is to modify or cancel one of our reservations.
What are the insurances included in my USA car rental?< /span>
In most cases, clients enjoy comprehensive insurance with no excess. Check the rental conditions, as some providers may also include wheel and glass insurance.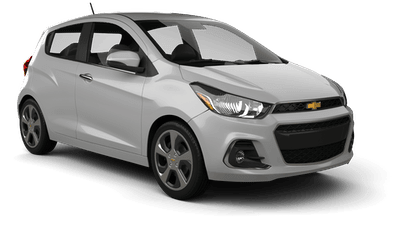 Chevrolet Spark, Ford Fiesta, Mitsubishi Mirage, Kia Rio.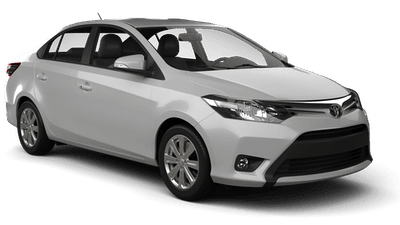 Ford Focus, Toyota Yaris Sedan, Mercedes GLA, Nissan Versa.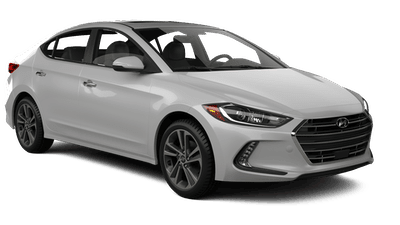 Hyundai Elantra, Chevrolet Malibu, Volkswagen Jetta, Toyota Corolla.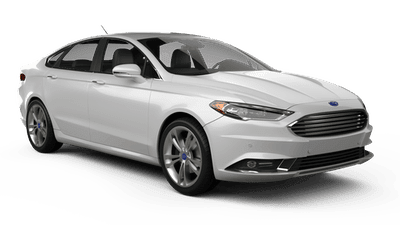 Ford Fusion, Toyota Camry, Chevrolet Impala, Ford Taurus, Chrysler 300.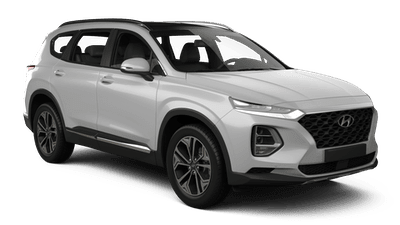 Hyundai Santa Fe, BMW X3, Kia Sorento, Jeep Wrangler, Chevrolet Equinox.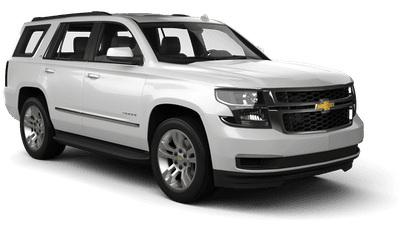 Chevrolet Tahoe, GMC Yukon, Nissan Pathfinder, Chevrolet Suburban, Ford Expedition.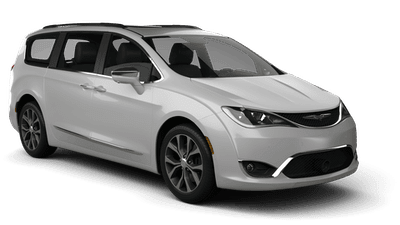 Nissan Quest, Dodge Grand Caravan, Chrysler Pacifica.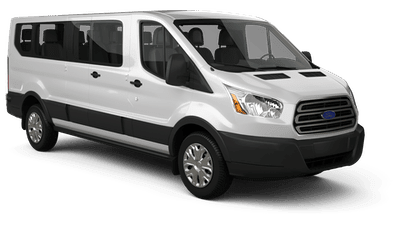 Ford Transit Passengervan.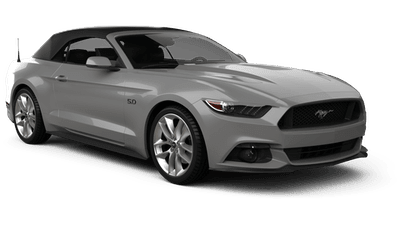 Ford Mustang Convertible, Chevrolet Camaro Convertible.